Get Hourly Website Support for Your Business
Web / Landing Page Development
Custom Graphic Creation
Search Engine Optimization / Performance
Create Automatic Workflows
Data Management
Maintenance & Hack Prevention
SEO & Site Optimization
Privacy Policy Compliance
eCommerce Management
Interpret Data Analytics
Online Business Growth Support
Affiliate Marketing
Integrations & Customizations
Digital Strategy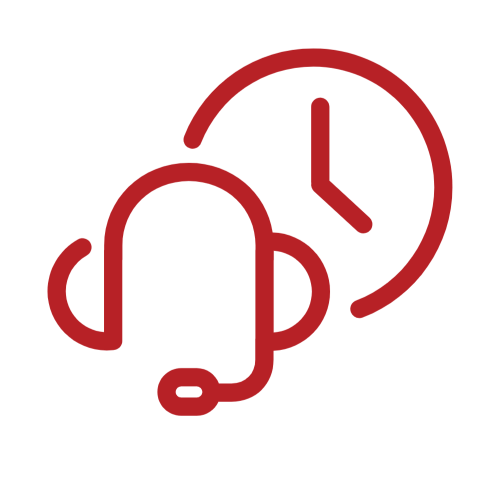 $150 Diagnostic Assessment
For those situations, 24/7/365 when your Website has been compromised and you need Emergency help to recover your website, our diagnostic fee covers initial evaluation, attempt to recover, and flat-rate quote for any follow-up restorative work required.
Maintenance Members Save 30%
Frequently Asked Questions
Many business owners want to have the knowledge on how to manage their website or web functions on their own, so they can control the demands their business needs, when they need it, to grow.  We get it!  But sometimes, things are not as easy as they appear.  That's where some one-on-one training can support your efforts.
You schedule a Training Session with one of our Professional Trainers who then send you an email link to access your meeting via Zoom.  If your first time, we recommend preparing about 10 minutes in advance to get Zoom properly connected.  Then, at the time of your meeting, you use the link provided to join your Training Session which can be recorded for your reference.
Once the recording is available on the cloud, you will be notified so you can download the file.
Depending on how complicated what you want to learn may be, your Trainer may recommend multiple sessions so to help you feel more comfortable in mastering the skill.  Ultimately, the pace is up-to-you.  If need more help, simply schedule another session.
Typically, the majority of our customers reach out to us when they have extended their comfort zone or capabilities when working on their own website, and need some professional help to move forward. When that happens, we ask you to submit a Support Desk Ticket. When our Agents receive your request they will reach out to you using the contact information you provided to discuss access or information needed to complete your request. (Yes, contacting you is essential. While systems can be similar, each website can have customizations added in the code, and we want to be certain we can do our best to optimize our time to save you money.)
Like an Auto Mechanic, we evaluate the work to be done and give you a "fair time estimate"¹ for the cost to complete the project. If you decide to proceed, we will work through any authorizations and access necessary to complete the work so we can get started and you can move forward!
1: Fair-Time Estimate: We believe that to be "fair" means that neither party holds an advantage over the other person. We have seen far too many times where customers have been taken advantage of because they lack the technical know-how to know better and have spent far too much for way too little, so we made it a personal pledge to take a different approach. Since we are in service to you, we would rather be honest and earn your respect, so we prepare our quotes based on the concept that we want to treat you the way we want to be treated.
Short answer – Yes – however, depending on when you submit your request, it may take just a little longer to get done.  See, our Online Ticket System is available any time – 24/7/365, but unless you are a regular Maintenance Client, your Support Ticket will get scheduled behind our those Priority tasks.  Additionally, we operate with limited coverage over Evenings, Weekends and Holidays.  The majority of that Team is available Monday through Friday, from 7 am – 7 pm Central Standard Time.  So depending on demand and availability at the time of your request, turn-around time may not be same-day.
We know this may be a little different, but here's why…
After 19 years of offering Web Support, we took a hard look at our costs and found that 'around-the-clock' service was an area we could make adjustments without really compromising the needs or service to our clients. See, what we found was that while we can and do offer emergency support for our Dedicated Maintenance Clients, in general most other clients required less 'around the clock' service.  When we surveyed our clients, those who responded said they were just fine waiting until normal hours for support because they primarily chose sleep over work.  So, since our clients were focusing on their lives, we decided to change the culture of our business as well.  Our "Family First" approach has allowed us to hand-select mostly local, USA based third-party partners and employees who truly love what they do.  In addition to them doing an awesome job we have been told that their loyalty runs deep because they totally appreciate the ability work for a company that honors a healthy balance of work-and-life.  So, to honor ourselves and our customers with in the same manner, we have made the decision as a company to reduce our costs while improving the quality of work we do for our customers, simply by compromising on our availability and offering "somewhat normal" working hours.  Those "somewhat normal" hours include Monday – Friday, 7 am – 7 pm CST.  It is up to our staff to elect to work weekend, evening, or holiday hours, and customize their schedule to complete projects for their Dedicated Support Clients or to complete project timelines.
If you have something that comes up that needs immediate attention, please know that you can always mark "URGENT" on your support ticket and it will be routed appropriately to our Support Staff on call.  
Website Recovery depends on your site, the method in which it was compromised, and what type of recovery plan you have in place.  A typical recovery plan includes having a recent, accessible copy of your website files.  Depending on the best conditions that exist with your particular site, recovery can be within 24 hours, but our Diagnostic service will evaluate these first and give you a better estimation of time based on what is discovered.  If you know you don't have good recovery plan in place, we recommend you explore our Maintenance Program as the best preventative solution.
Our Merchant Provider is PayPal, who accepts Debit/Credit Card  or your PayPal Balance.  If you have questions about how they handle your personal data, please view their Privacy Policy.

Payment Options
We accept Debit / Credit Cards via our Secure Merchant Provider, PayPal.

Service is Billed for the first hour of service.  If needed a flat-rate quote will be provided for authorization to continue service.
Hourly Tech Support & SOS Service
Terms & Conditions
All Service:  Once your purchase is confirmed, one of our Agents will be in contact with you to coordinate our access to necessary files to perform Support tasks.
SOS Service:  We will conduct requested activities or perform a diagnostic on your website to determine cause for interruption of service in an initial attempt to resolve.  If diagnostic and initial attempt are unsuccessful in providing a simple resolve, a written quote will be offered for authorization to complete.
Cancellation Policy
The service is quoted, and performed as requested.  Once work has been authorized, it is put into production and can begin as soon as projects before you are cleared.  If you need to cancel, and catch us before we begin work, you can request a complete refund.  If work has already begun, the refund will be pro-rated based on time invested.