We envision a website as a tremendous asset for your business.  When uniquely designed with customer engagement in mind, your website becomes a foundational tool for building customer relationships working 24/7 to provide customer support, inspire new business opportunities,  gathers data to help you improve how to connect with visitors, and effectively promotes your company allowing it to grow more efficiently.
Provide exceptional web solutions to manage and advance your businesses using the world wide web.
We Further our Mission by:
Aligning our clients with a dedicated local-based skilled support professionals, that partner with their business to identify, advise, and/or manage the web services needed to automate or grow their business.
Provide budget friendly, grow-with-you, hourly and flat-rate pricing options.
Work with creative agencies or directly with businesses to provide a comprehensive and reliable "technical extension" that handles data management and the continual advancements in technology.
GSG Web Support is a division of Golden Services Group, LLC.  We are a Christian, family-owned business, focusing on using our God-given talents to serve the small business community because we see them missing out on opportunities to utilize technology to help their business grow more efficiently.  In 2018, Golden Services Group became an LLC, and began to segment the business activities under different brand names to better identify their capabilities to potential customers.  One division was GSG Web Support which focused on supporting all web-related activity including web development, hosting and support with local, USA based professionals.
Key Team Members
Creative •  Technical  •  Experienced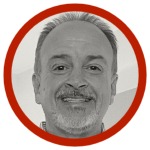 Deron Eudy
Project Manager
Manages day-to-day maintenance and coordinates with local support resources.
Married to his high-school sweetheart.
Often works with his phone screen or a radio app tuned to a St. Louis Blues or Cardinal's game.
Pretty handy with numbers and building things with wood too.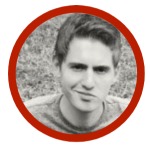 Ryan Edwards
Developer / Tech Support
Primary HelpDesk Support and Web Developer.
Often referred to as "Our Ryan" or "O'Ryan" since we have several customers also named "Ryan."
Does a lot of hanging with his dog or family.
Easy going, and reliable to get the job done.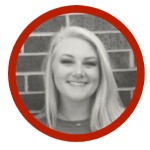 Maddy Eudy
Admin / Customer Support
Works mostly in the background taking care of Admin or reports.
STL native transplanted to Dallas TX.
Loves baking and makes an amazing Snickerdoodle cookie.
Has a private stock pile of Bath & Body Lotions and Soaps.