We envision a website as virutal employee, and an incredible asset for your business when developed with your business potential in mind. By specifically focusing on Web Tools, we are able to provide cross-platform customer support and inspire new opportunities to create effenciency within your business to improve your work-life balance while achieving your business growth potential.
Provide exceptional web solutions to manage and advance your businesses using the tools available online through the world wide web.
We Further our Mission by:
Aligning our clients with dedicated local skilled support professionals, that partner with their business to identify, advise, and/or manage the most cost-effecient web solutions needed to grow their business.
Provide budget friendly, grow-with-you, hourly and flat-rate pricing options.
Working with business professionals or creative agencies to provide a comprehensive and reliable "technical extension" to their marketing team that specifically focuses on the tools your customers use to engage with your business, and how to connect these tools in a way that adheres to Data Privacy laws, and is cost-effective for you to manage long-term as web technology evolves.
GSG Web Support is a division of Golden Services Group, LLC. We are a women-owned, family business, focused upon using our God-given talents to serve the business community. Founded in 2002, the marketing and communication consultants at Golden Services Group embraced the means of using online tools like websites, social media, PPC ads, mobile apps, and email for business communications to advance or maintain their customer relationships. In 2018, the business incorporated, and began doing business under the dba of GSG Web Support focused on providing a technical partner to those in the business community who are ready to harness the power of technology to help them enjoy greater work-life balance. They offer hourly and packaged solutions for web development, web hosting, web maintenance, digital marketing communications and business automation solutions provided primarily by local, skilled, USA-based professionals.
Key Team Members
Creative •  Technical  •  Experienced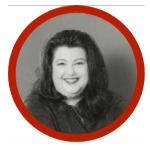 Julia Eudy
CEO / Digital Strategist
Founder, fisionary and strategist.
Loves time with family, especially cooking and taking adventures.
Thankful that God created the flavor of caramel.  It pairs nicely with iced coffee.
If you're lucky, you might hear her black cat singing in the background when on the phone.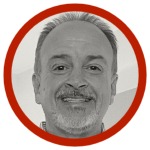 Deron Eudy
Project Manager
Manages day-to-day maintenance and coordinates with local support resources.
Married to his high-school sweetheart.
Often works with his phone screen or a radio app tuned to a St. Louis Blues or Cardinal's game.
Pretty handy with numbers and building things with wood too.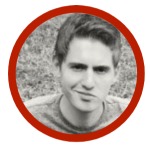 Ryan Edwards
Developer / Tech Support
Primary HelpDesk Support and Web Developer.
Often referred to as "Our Ryan" or "O'Ryan" since we have several customers also named "Ryan."
Does a lot of hanging with his dog or family.
Easy going, and reliable to get the job done.